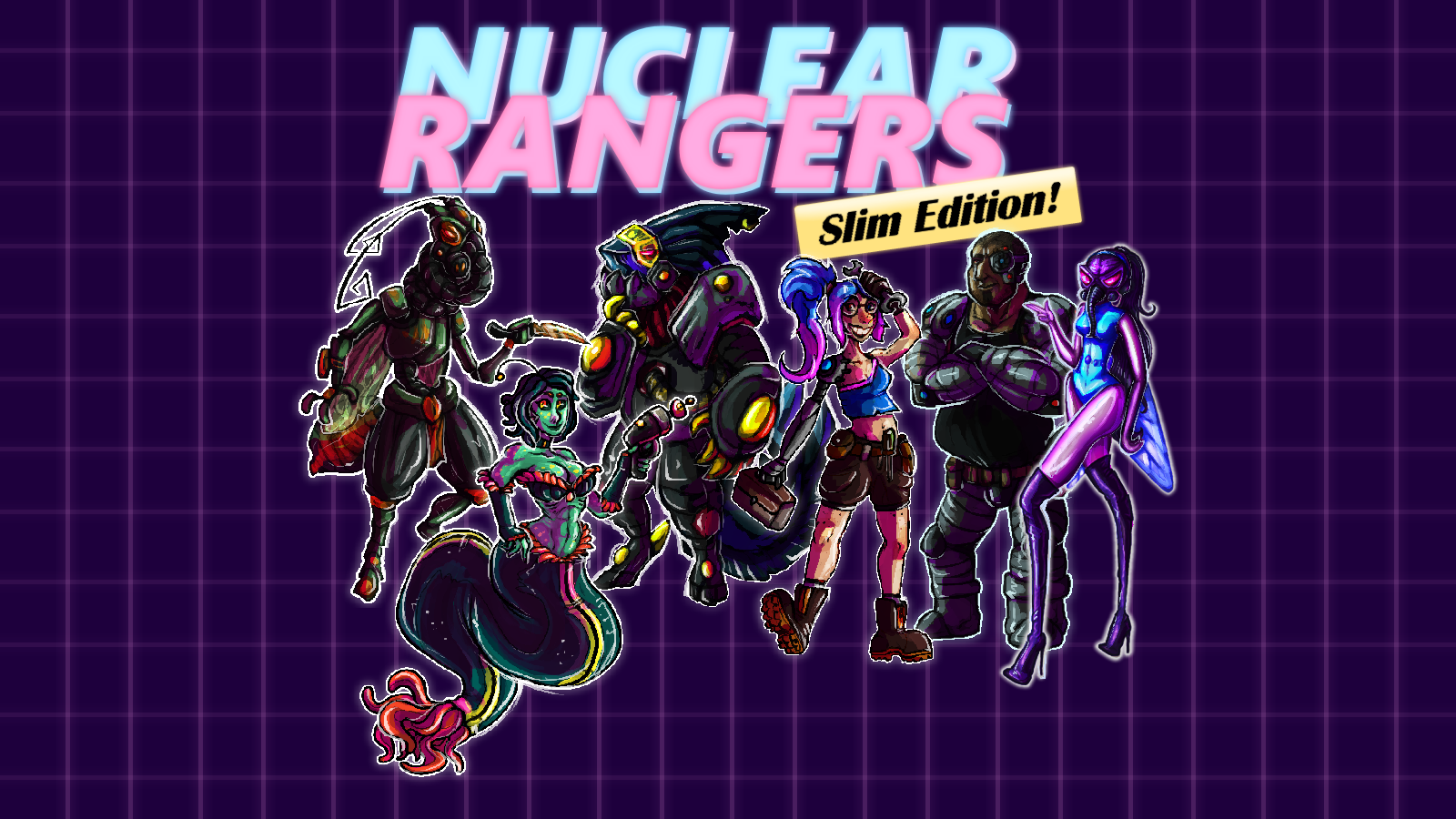 Nuclear Rangers
A downloadable game for Windows
Made in Enschede.
11.MAR.16
Nuclear Rangers
Nuclear Rangers is a two-player, local multiplayer, space-faring, soccer-analogue. Rangers can pilot a variety of ships through an arena: firing out detonatable nukes, whose shockwave they can use to send a ball flying into their opponent's goals.
While each Ranger comes with their own set of pros and cons, Rangers also have access to pick-ups which might give them and edge (or a surprise) against their opponents.
. . .
Play as one of our six Rangers: Trush, Ocis, Hith, Bulletflow, Talonoe and Nox while piloting any one of the six different ships on offer: The Attaïra, Raumfalke, Rekkin, Carcará, El Tridente and Skyspear — each named in one of the six unique languages this team spoke.

. . .
DEV TEAM:
Download
Download
Nuclear Rangers; Slim Edition!.zip
76 MB
Install instructions
Install Shortcut:
If the Nuclear Rangers: Slim Edition! shortcut doesn't work, right click on the shortcut and make sure it's path is correctly set. Make sure it's using your name and folder structure, e.g.:


C:/Users/YourName/YourFolder/
You can ignore anything within the Nuclear Rangers directory as that should be set correctly.
If you need, you can launch the game directly from the GXPEngine.exe found in the release folder.
NOTICE: Frame Rates:
If Nuclear Rangers is intended to run at a locked framerate of 60fps for the optimal experience. Ensure any programs or extensions which adjust program refresh rates are disabled and restart the game in order to solve any issues related to game speed simulation.

NOTICE: Window Scaling:
To fix any potential Windows scaling issues, navigate to

NuclearRangers/Release/GXPEngine.exe 
and right click on the application. Follow

"Access Properties > Compatibility > Change high DPI settings" 
and make sure High DPI Scaling override is selected and the application is chosen as the performer of this action.
NOTICE: Window Resolution:
Unfortunately, the game window is only fully visible at or above a 1920x1080 resolution due to an inability in the engine to poll device specifications. It can be played on higher resolution monitors which will either auto-expand the window or play it in windowed mode.